My Australian Lunar Year
A diary journal to track the phases and cycles of the moon.
Write with the power of the lunar year and find the rhythms of your soul.
The My Lunar Year diary journal will give you:
Dates aligned with each phase of the moon's cycles throughout the lunar year.

Calendar and journaling pages for recording appointments, reminders, thoughts and observations.

Information about the predominant energies present with each moon phase.

Dates for the equinox and solstices, along with lunar eclipses and other significant celestial times.

End of year closing and new year intention setting exercises.

Space for oracle readings and intention setting.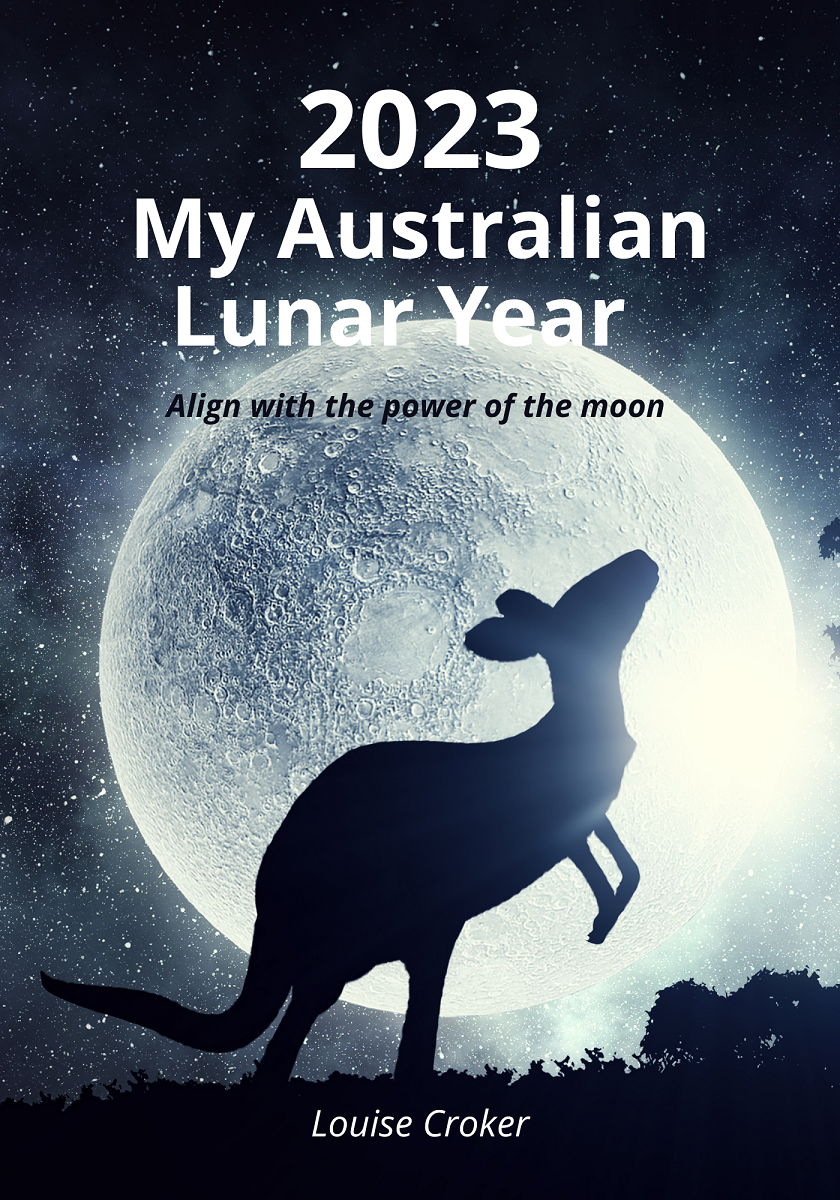 It's time to reconnect with your own inner wisdom and give yourself the gift to help manifest your dreams.
Wise and wonderful you, do you?
spend most of your day rushing from one job, meeting, appointment, or task, to the next, with barely a breath or a cuppa in between?
have a daily calendar/diary that is your bible, and you would be lost without?
struggle with meditation or other practices that require you to switch off your thinking mind?
feel out of touch with your physical and emotional needs?
long for a deeper connection with yourself and nature?

If so, the My Lunar Year will:
provide a tool to allow you to take a moment out of the rush of your day.
get your head out of the man made structures of life and open to your heart.
give you a tool to purge and processes both your thoughts and feelings.
bring awareness to your own patterns and cycles, needs, desires, woundings and avenues for healing.
create deeper awareness of where you fit within the rhythms of the natural world.